Rules of the Game
What do we want?
Fiction, non-fiction, poetry, experimental writing, and art.
When do we want it?
Feeling Lucky Issues

Submit for the Spring edition: Jan 1 – March 14
Submit for the Summer edition Period: April 1 – June 14
Submit for the Fall edition: July 1 – Sept 14
* We've gotten pretty busy and are slowing down for now. For now, please submit to the House Wins Issue.
House Wins Issue
We read (and fall in love with or reject) submissions that come in this way all year long. They are all published at the new year.
Poetry Only Issue
Submissions open for this special issue throughout the whole month of April.
How much of it do you want at a time?
For the Feeling Lucky issues we want just one story or poem at a time. So send us your current favorite and see what fate says about it. We'll accept up to seven images in a submission.
For our House Wins issue, submit one story, three flash or hybrid texts, or up to 5 poems.
For Poetry Only, you can send up to 7 things that you consider to be poems.
What about length?
The shorter the better, but no strict guideline on this. But, much like in the real world, length is not the most important thing. Quality counts as well. Please make sure you are sending something you'd be happy to have indexed online for eternity (with editorial comments).
How is work selected?
Submissions are collected and numbered in the order they arrive and then our editors play with luck and read. Winning numbers may come from anywhere: a Powerball ticket, an editor's social security number, or numbers that are divisible by nine. Why nine? Why not?
Winning pieces are put through a revision process (if needed, sometimes submission are wonderful just the way they are), and published online. All pieces are accompanied by an editorial comment. We're big on chance, but we also want to cover our tasteful asses.
Currently, we are just reading for our House Wins Issue. That means submissions are read and selected based on editor preference. Chance has, at least for now, been abandoned.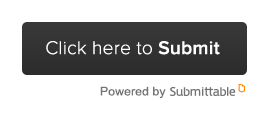 Legal Things: Only unpublished, original works are eligible for publication with The Gambler. You the author will keep the copyright, but by submitting to us you will be granting The Gambler online publishing rights indefinitely with no hope of compensation. Unless you consider tacky postcards or Mardi Gras beads compensation. We could send you those. If you're a winner we'll email you by the end of the month with the happy news and to get your bio and approval before publication. If we don't get a response or if you decide to withdraw your work it will not be published. But, we will explain to the luck-driven world why it is missing from the issue.